PomGrenad,

the App that sets the rhythm for your body and your mind
Create your own training program, tailored to your goals, lifestyle and desires, and enjoy the full studio experience wherever you are, whenever you want. With PomGrenad, you're in the driver's seat! Choose from a wide range of disciplines built around three pillars: dance, yoga and fitness.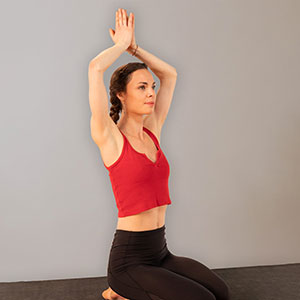 Yoga Vinyasa
Yoga Vinyasa
Vinyasa Yoga is a dynamic and fluid form of yoga practice that focuses on synchronizing movement with breath. Poses are seamlessly and creatively linked, creating a continuous flow. This style of yoga enhances strength, flexibility, and concentration while promoting mental relaxation.
Benefits: Increased endurance, stress reduction, improved posture, and enhanced blood circulation.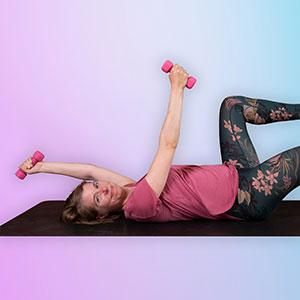 Cardio Pilates
Cardio Pilates
Cardio-Pilates is an invigorating fusion of cardio training and pilates principles. This method combines an energetic first phase, including cardiovascular elements, with a gentler second phase involving the fluid and controlled movements of pilates.
Benefits: Muscle strengthening, toning, increased respiratory capacity, enhanced blood circulation, and improved flexibility.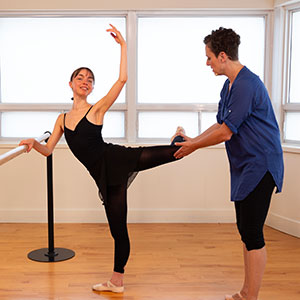 Advanced Ballet
Advanced Ballet
Ballet is an elegant and graceful form of dance that emphasizes precision of movement, posture, technique, and artistic expression. Dancers execute harmonious movements, graceful jumps, and demanding poses, all while following meticulously designed choreographic sequences.
Benefits: Development of flexibility and muscular strength, improvement in coordination, body toning, and heightened body awareness.